 SALMON POKE LETTUCE WRAPS
Ingredients
1/4 cup soy sauce

1 tablespoon sesame oil

1 tablespoon sriracha sauce (adjust according to your spice preference)

1 tablespoon lime juice

1 tablespoon brown sugar

1/2 pound fresh salmon, diced into small cubes

1 cucumber, seeded and diced

1 avocado, diced

2 scallions, thinly sliced

8-10 lettuce leaves (such as iceberg or butter lettuce)

Sesame seeds, for garnish

Lime wedges for serving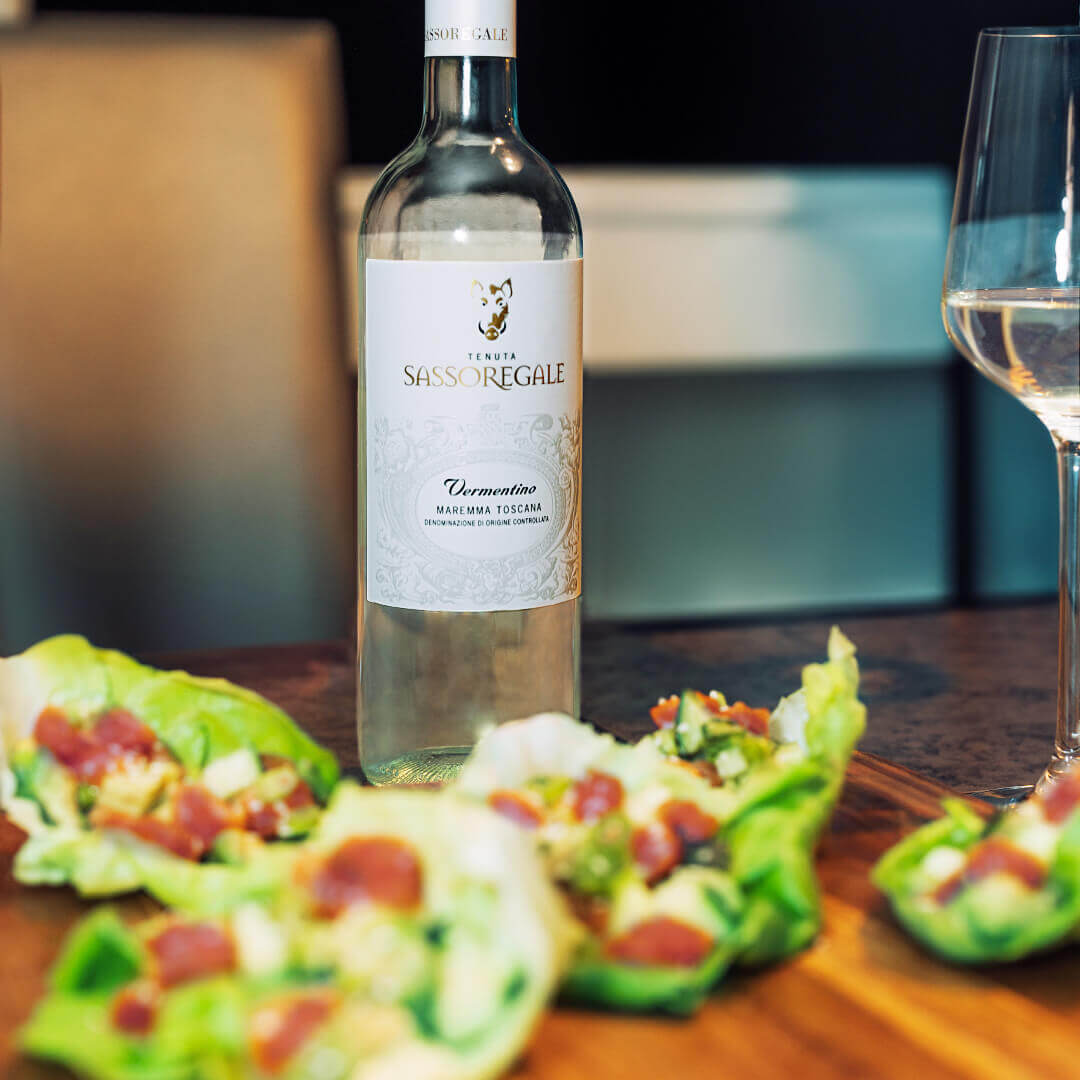 Method
Combine the soy sauce, sesame oil, sriracha, lime, and sugar in a bowl.

Add the diced

salmon

to the marinade and let it sit for a few minutes to absorb the flavors while you prepare the remaining ingredients.

Dice the cucumber and avocado, and thinly slice the scallions. 

Add half of the diced cucumber, avocado, and scallions to the bowl with the marinated

salmon

. Toss gently to coat the ingredients.

To serve, arrange the lettuce on a platter. Add a small amount of cooked rice to each lettuce cup if desired.

Spoon a small mound of the marinated

salmon

mixture into each lettuce cup.

Top the

salmon

with the remaining diced cucumber, avocado, and scallions. Sprinkle sesame seeds over the lettuce wraps for added crunch and flavor.

Serve the lettuce wraps with extra lime wedges on the side for squeezing over the wraps just before eating.
More Recipes