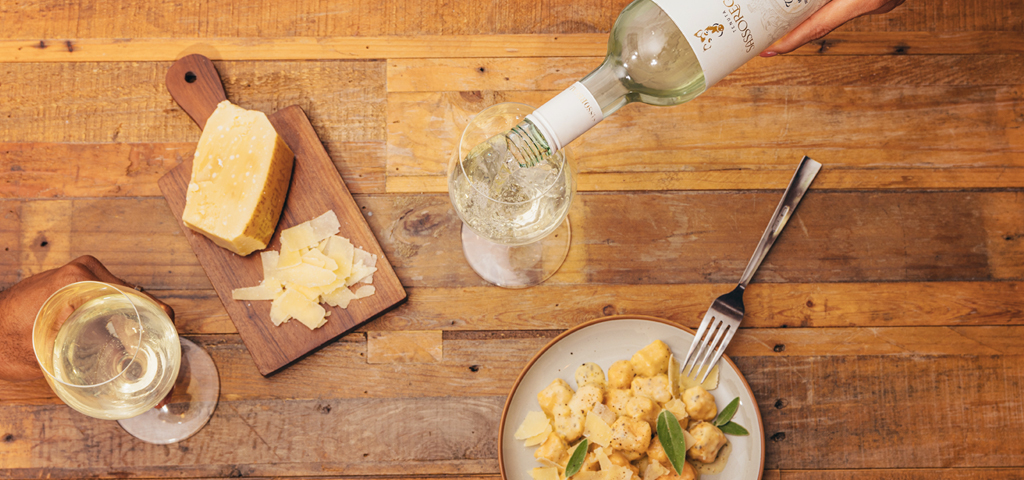 Pumpkin Gnocchi
Ingredients
For the pumpkin gnocchi:
⅔ cup canned pumpkin 

½ cup whole milk ricotta 

1 ¼ cup all-purpose flour

3 tbsp. Parmesan cheese, finely grated

3 tbsp. Romano cheese, finely grated

1 egg

Salt and pepper to taste
For the sage butter sauce:
1 tsp. avocado oil

3 tbsp. unsalted butter

10 -15 fresh sage leaves

1 clove garlic, smashed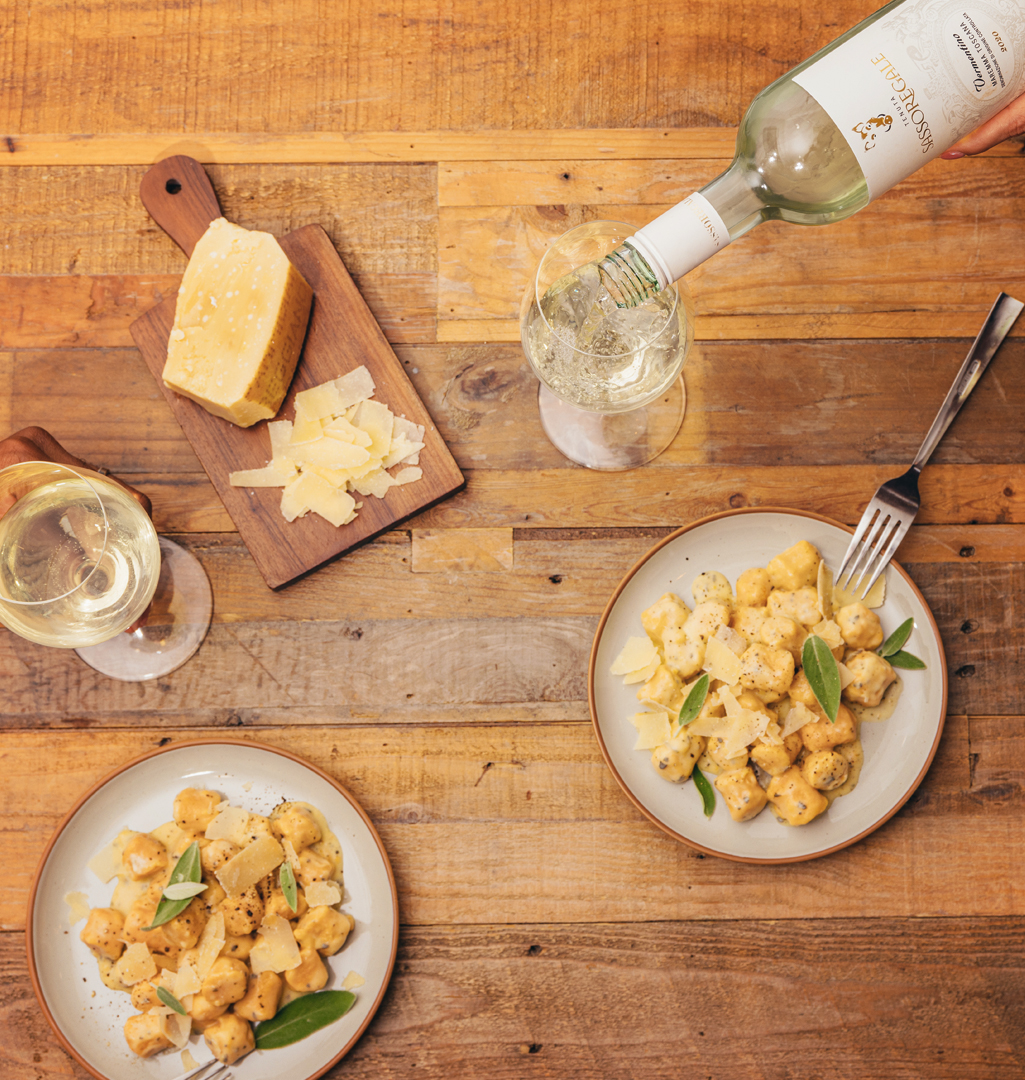 Method
Line a strainer with several paper towels. Pour the canned pumpkin into the paper towel-lined strainer and let it stand for five to ten minutes to remove excess moisture.

Remove a 1/2 cup of the canned pumpkin from the strainer. Place it in a large bowl with the ricotta, flour, grated cheeses, egg, salt, and pepper. Using a spoon, gently mix until a soft dough is formed.

Prepare a work surface for the dough and dust it with flour. Place the gnocchi dough atop the floured surface. Lightly flour the dough and your hands, then form the dough into a log.

Cut the log into six equal pieces. Roll the pieces into ropes, about 2/3″ thick, then cut each one into individual pieces of gnocchi.

To create texture, press each piece with the tines of a fork.

Bring a large pot of salted water to a boil.

Carefully place the gnocchi into the salted boiling water and cook it for about one minute, working in batches if necessary. Drain the gnocchi once it's cooked. 

In a large non-stick skillet, melt half the butter and the avocado oil over medium-high heat. Once it's hot, add the cooked gnocchi and let it brown on all sides for one to two minutes. 

Add the remaining butter, letting it melt. Then add in the sage leaves and crushed garlic clove. Mix everything together. Allow the gnocchi to turn golden, the sage to get crispy, and the butter to turn slightly brown – it should take about two minutes. 

Pour the contents of the skillet onto a big serving platter and garnish generously with finely grated Parmesan and Romano cheese. Sprinkle with salt and freshly ground pepper. Serve immediately.
More Recipes