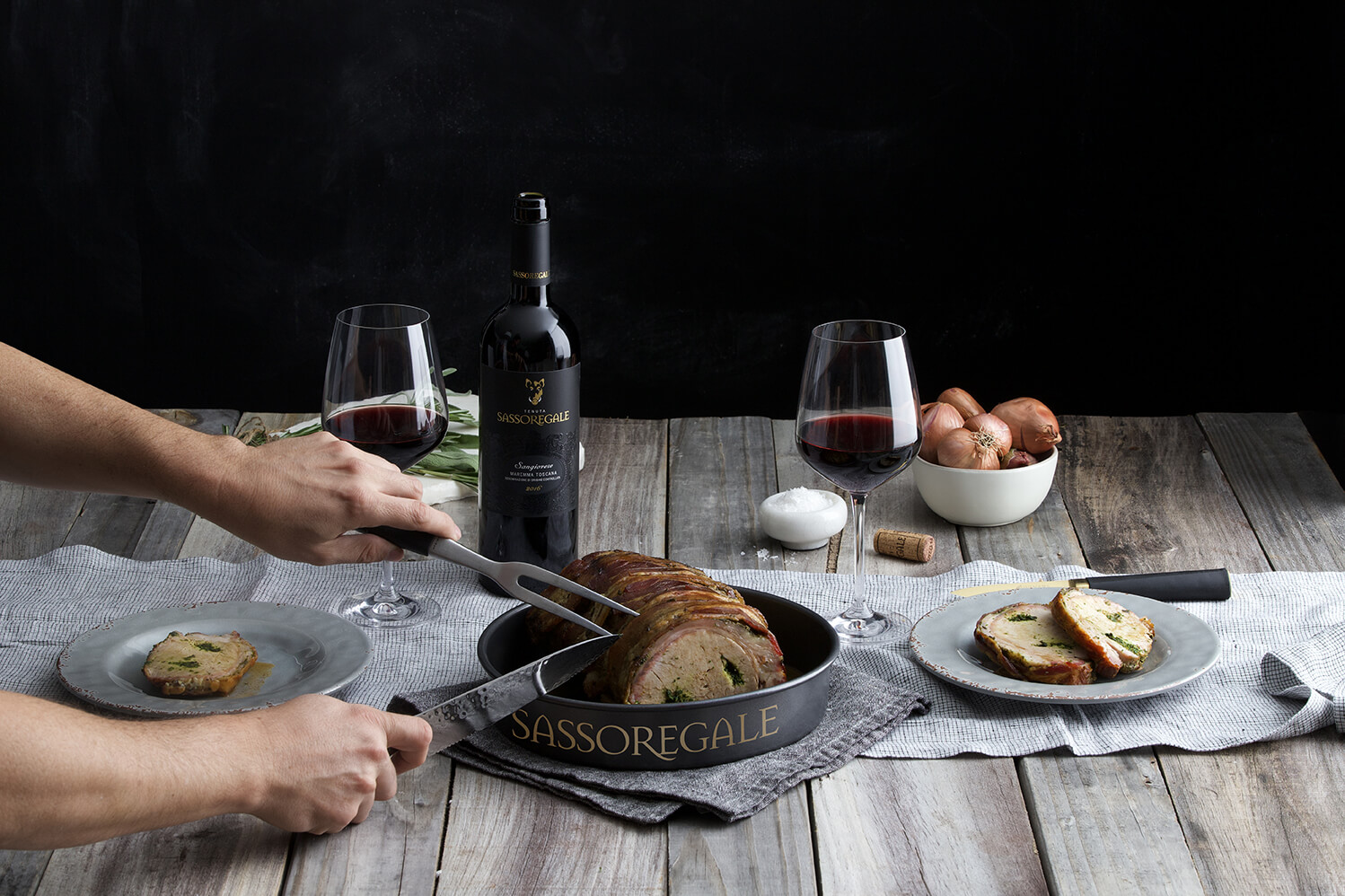 Oven-Roasted Porchetta
Ingredients
• 1 (4-lb.) boneless pork butt or shoulder, rolled and tied • ⅔ cup fresh sage • ½ cup leeks, chopped • 6 garlic cloves, peeled • ½ cup fresh Italian parsley • ⅔ cup fresh rosemary • 1 tbsp. fresh thyme • ½ fennel bulb, quartered • ½ tsp. crushed red pepper flakes • Salt and pepper to taste • 2 tbsp. grated lemon zest • 2 tbsp. olive oil • ½ cup Sassoregale Vermentino • ½ cup chicken stock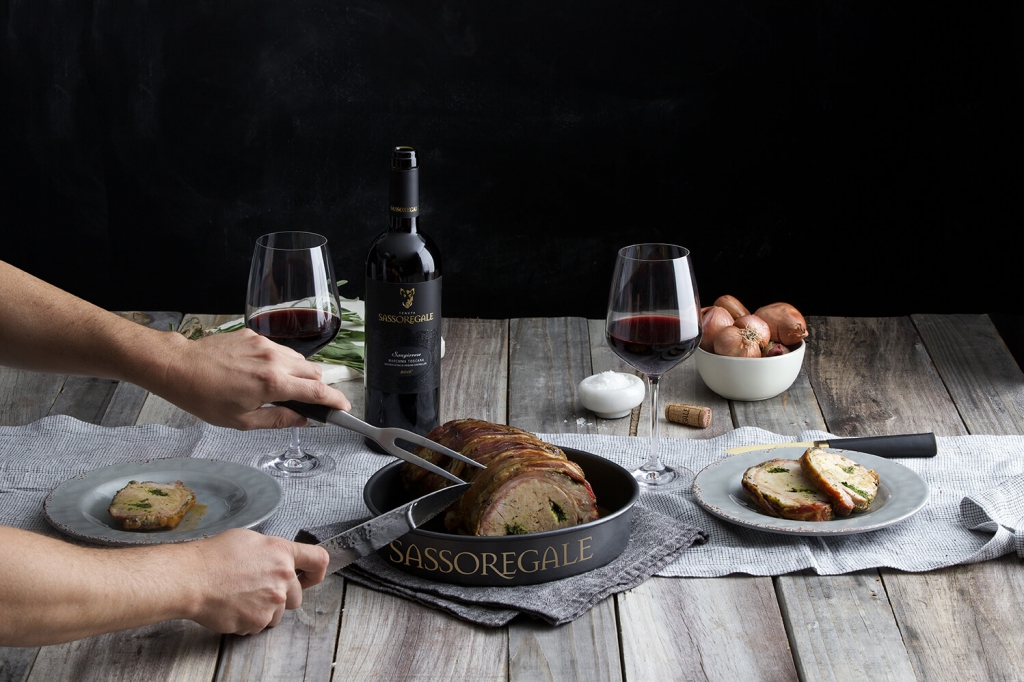 Method
Pat the roast dry with paper towels. Combine leeks, garlic, parsley, sage, rosemary, thyme, fennel, pepper flakes, salt and pepper in a blender. Puree into a paste. Add lemon zest and mix well.
Cut slits about 4 inches deep in the roast and stuff about two-thirds of the mixture into the slits. With the remainder of the paste, rub outside of the roast. Wrap meat tightly in plastic wrap and refrigerate overnight.
Preheat oven to 300°F. Heat oil in an ovenproof pan over medium-high heat. Sear the meat on all sides. Transfer pan to the oven and roast for 2 hours. Pour the wine and stock over the meat and continue to roast for an additional 2 to 2½ hours, or until the meat is fork-tender, basting it with the pan juices every 30 minutes. Remove roast from the oven and let rest for 15 minutes. Cut the meat into thin slices against the grain, and moisten with the pan juices. Serve immediately.
More Recipes