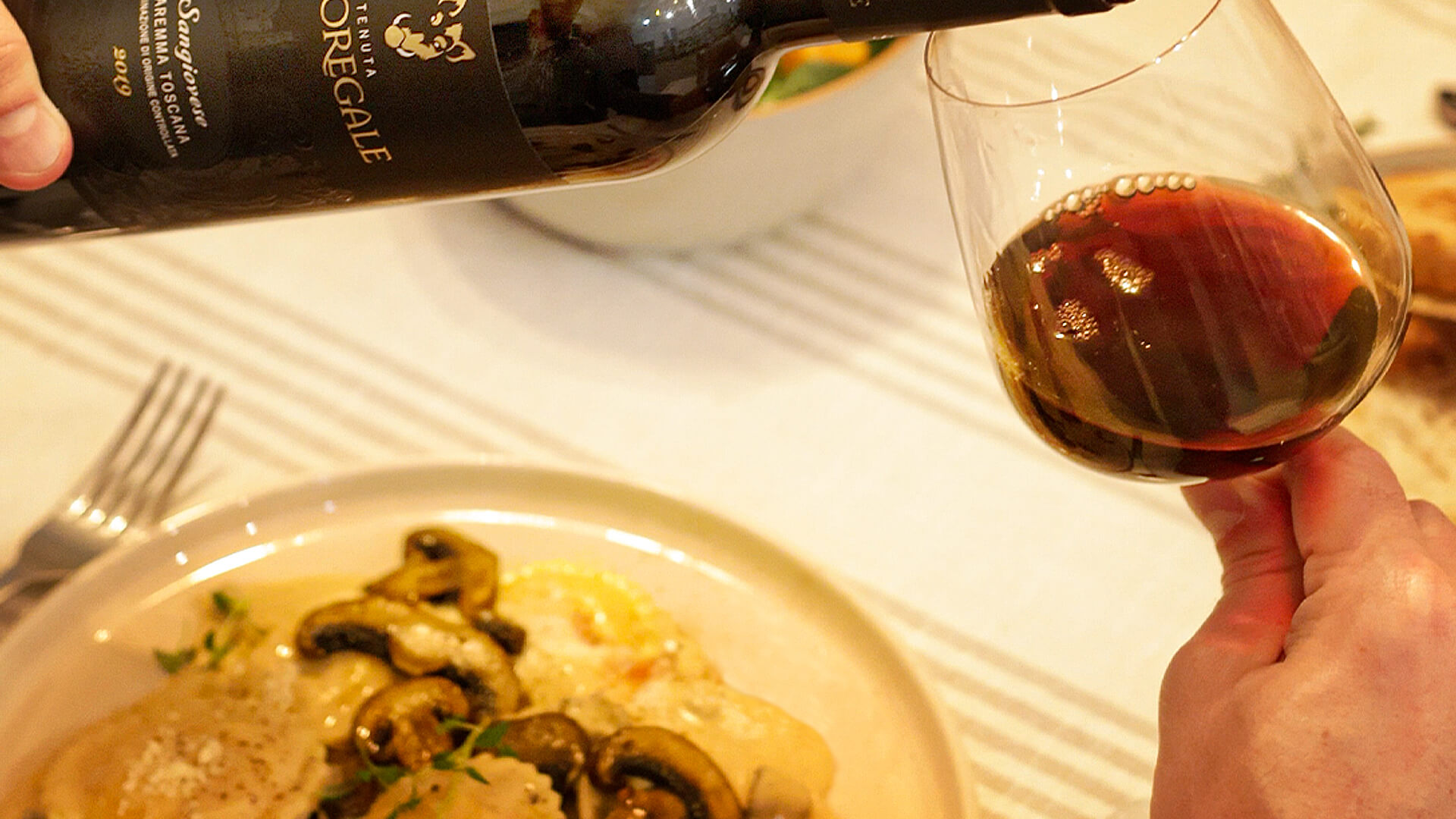 Mushroom Ravioli
Ingredients
½ ounce dried porcini mushrooms

4 ounces of fresh mushrooms, finely chopped

1 tablespoon olive oil

1 tablespoon snipped fresh Italian (flat-leaf) parsley

1 clove garlic, minced

¼ teaspoon salt

⅛ teaspoon ground black pepper

1 egg yolk, lightly beaten

½ cup ricotta cheese

Fresh Pasta Dough* (All purpose flour, large eggs, salt)

1 egg, lightly beaten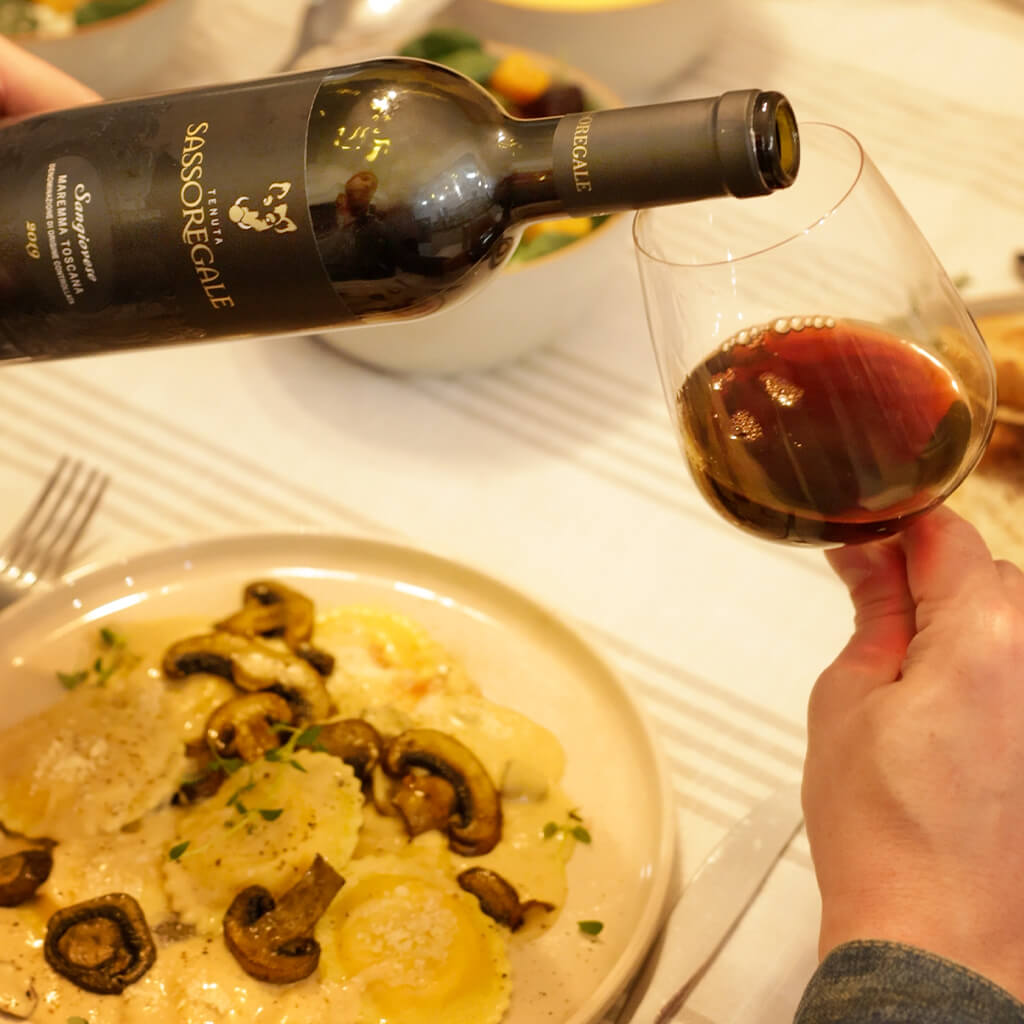 Method
Fresh Pasta Dough for Ravioli
In a large bowl, add 3-1/2 cups flour, 3 eggs, 3 tablespoons cooking oil, 1/2 cup water, and 1/2 teaspoon salt. Mix until everything comes together to form a dough. Turn the dough out onto a floured surface and knead until smooth and elastic—about 10 to 15 minutes. Wrap in plastic wrap until ready to use.
Mushroom Filling
Soak dried mushrooms in boiling water for about 15 minutes or until soft. Drain, discarding liquid. Squeeze mushrooms to remove additional liquid. Finely chop mushrooms.

While the mushrooms cook, heat 1 tablespoons of olive oil in a medium skillet over medium-high heat. Add fresh mushrooms and cook for 5 minutes or until the liquid is evaporated. Add dried porcini mushrooms, parsley, and garlic; cook and stir for 1 minute. Remove from heat and sprinkle with salt and pepper.

In a medium bowl, mix together the egg yolk, ricotta cheese, and mushroom mixture. Cover with plastic wrap and chill until you're ready to assemble.
To Make Ravioli
In a small bowl, combine 1 egg and 1 tablespoon of water. Set aside. Cut rolled dough into 2-inch-wide strips. Brush egg mixture on each strip of dough. Leaving a 1/2-inch border around the edges, place about 1 teaspoon of filling at 1-inch intervals on one strip of dough.

Lay the second strip of dough over the first. Use your fingers to press around each mound of filling so that the two moistened strips stick together. Cut between the mounds of filling to make individual ravioli. Repeat with the remaining dough and filling.

To cook ravioli, first boil a large pot of water with salt added. Gently drop the ravioli into the boiling water one at a time and stir to prevent them from sticking to the bottom of the pan. Let the ravioli simmer gently for 3 to 4 minutes or until tender. Using a slotted spoon, transfer the cooked ravioli to a serving dish.
More Recipes