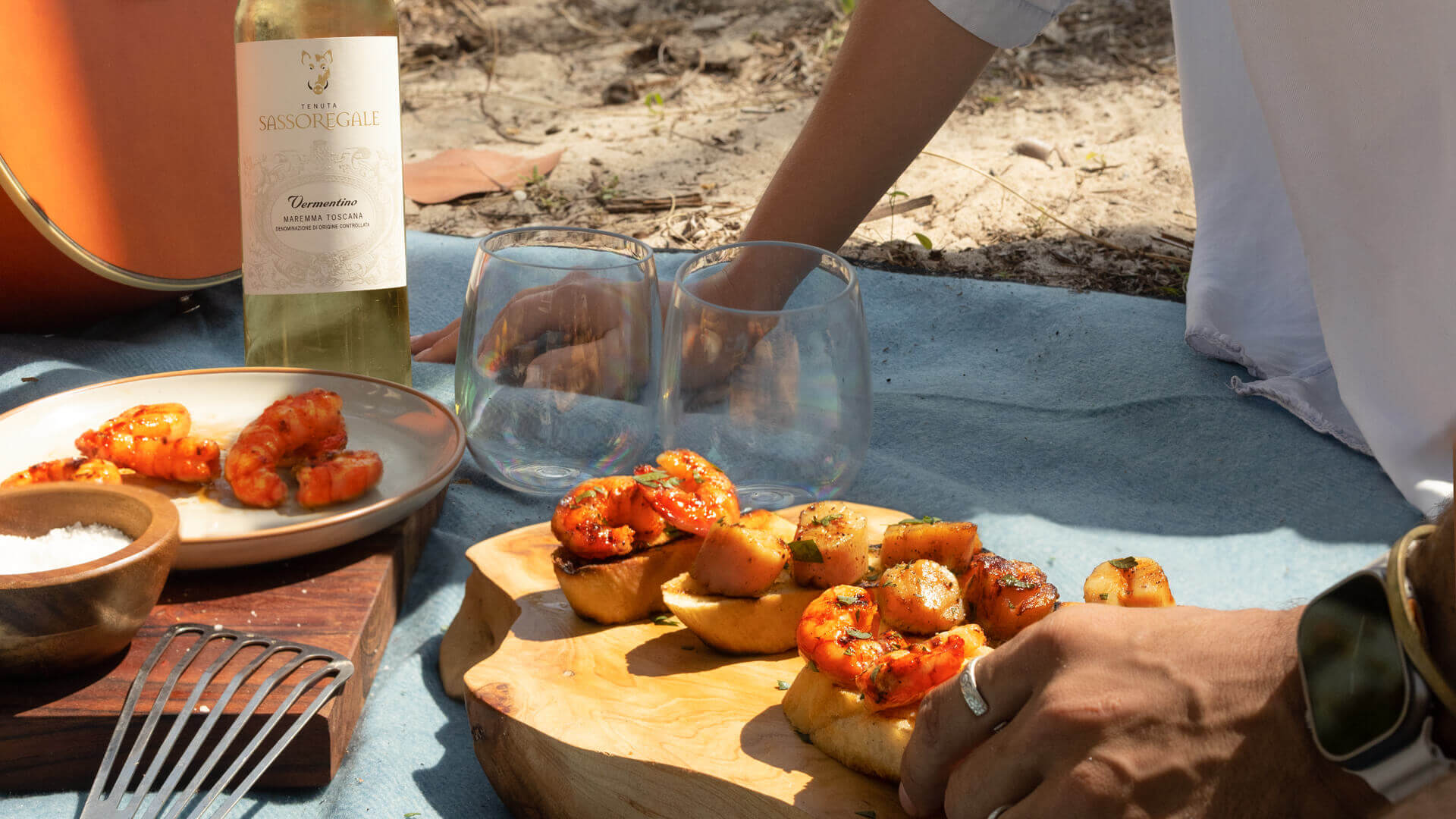 Grilled Seafood Bruschetta
Ingredients
4 slices of French baguette (1/2-inch thick)
6-8 large shrimp, deveined
6-8 large scallops, cleaned
Salt and pepper to taste
¼ cup warm butter
1 ½ tomatoes, chopped
1 tablespoon olive oil
Fresh herbs, chopped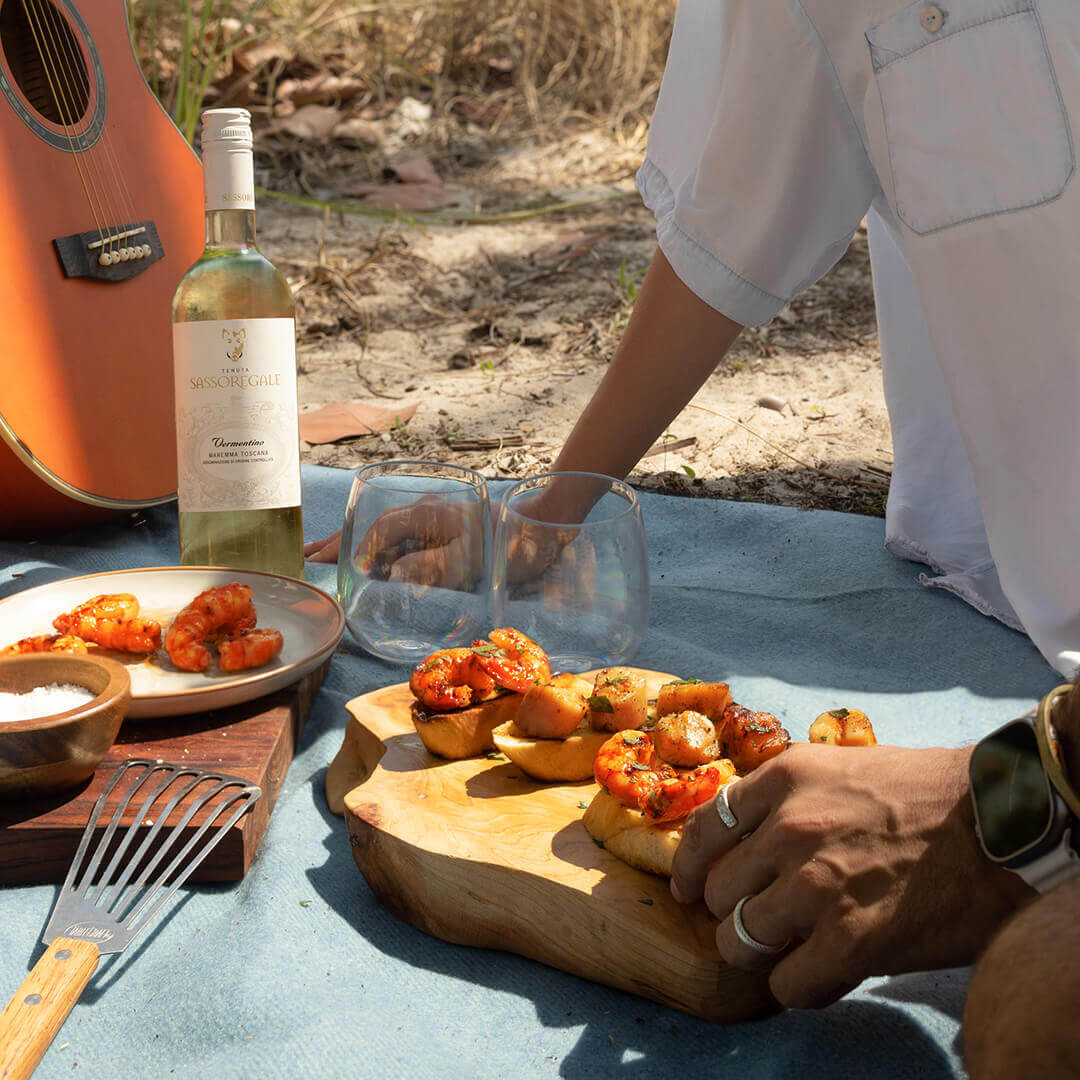 Method
The only thing that could make #NationalCampingMonth more sizzling is our Grilled Seafood Bruschetta recipe with a glass of our Sassoregale Vermentino. Get ready to gather  #OverTheFire for a delicious meal outdoors with our recipe below.
Try our recipe below and share with a friend.
Slice bread diagonally into 24 (1/2-inch thick) slices. Place on a baking sheet and grill both sides until lightly toasted.
Season seafood with salt and pepper. Rub them with one tablespoon of olive oil, and grill over medium-high heat for 2 minutes or until the shrimp turns seared pink and the scallops turn white. Set aside.
Chop tomatoes and herbs, and mix them in a bowl.
Brush toasted bread slices with warm butter. Top with chopped tomatoes and herbs. Place seared seafood on top.
Garnish with additional herbs if desired and serve.
Enjoy your Grilled Seafood Bruschetta.
More Recipes