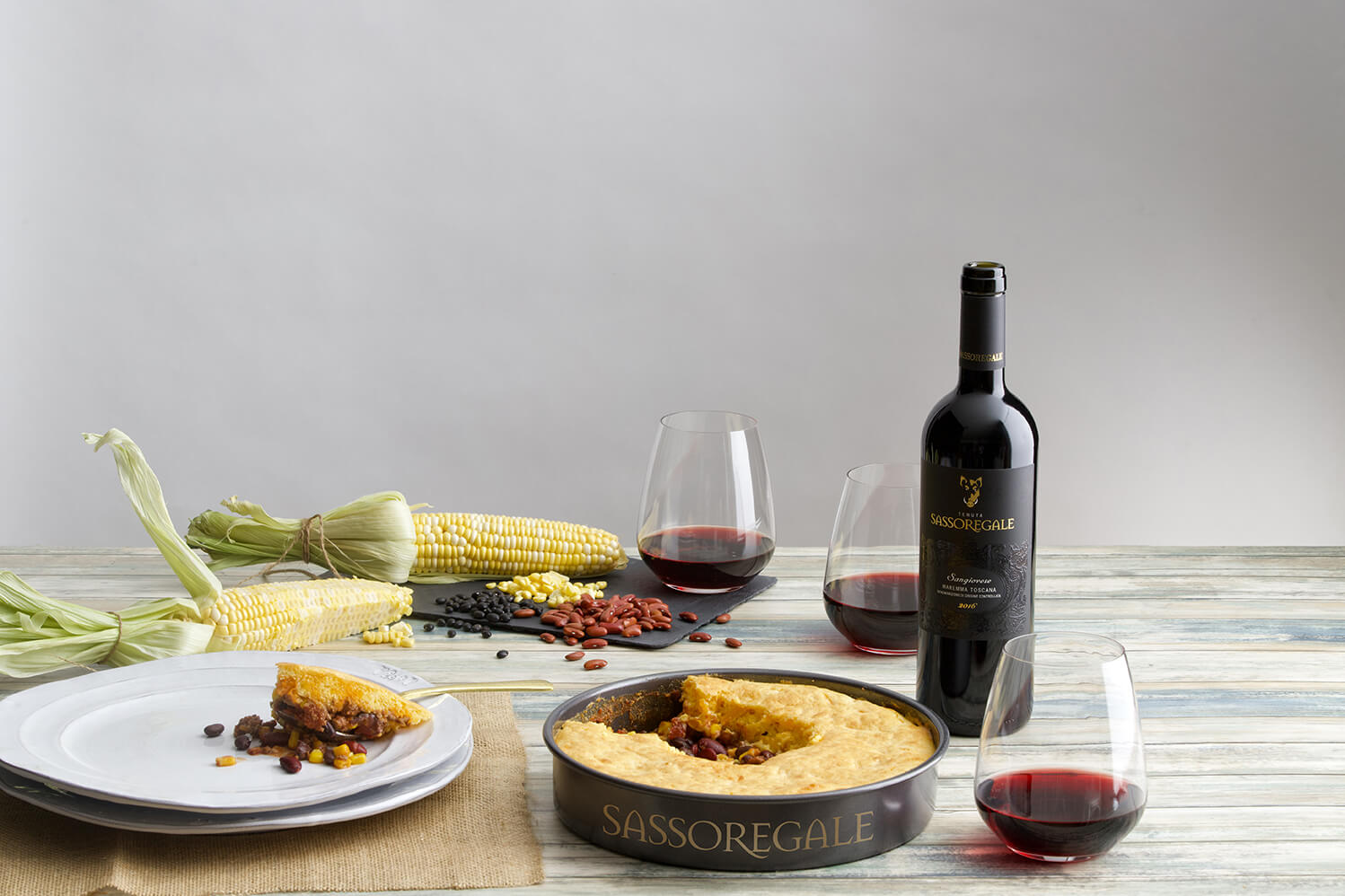 Cornbread Chili
Ingredients
Serves 4
• 1 lb. lean ground beef • 2 tbsp. chili powder • 1 tsp. cumin • 1 tsp. garlic powder • ½ cup ketchup • 1 10-oz. can tomato sauce • 1 15-oz. can black beans, drained • 1 15-oz. can diced chili-style tomatoes • 1 15-oz. can chili beans, drained • 1 10-oz. can sweet corn, drained • 1 15-oz. box cornbread mix, plus necessary ingredients listed on box (egg, milk, oil) • 1 cup shredded sharp cheddar cheese plus more for garnish, if desired


Method
Place ground beef in a skillet with chili powder, cumin and garlic powder and cook over medium heat until no longer pink. Drain excess fat and preheat oven to 350°F. Pour cooked beef into a 10 to 12-inch carbon steel pan and add ketchup, tomato sauce, black beans, diced tomatoes, chili beans, and corn. Stir to combine, then bake for 12-15 minutes.
In a medium bowl, make cornbread following the package directions, but do not bake. Add shredded cheddar and gently combine. Set aside. Remove baked chili from oven and let it sit while increasing oven temperature to 400°F.
Drop cornbread batter over the chili, one spoonful at a time, spreading evenly to each edge. Bake for 20 minutes, or until golden brown. To check doneness, insert a toothpick into the center of the cornbread. If it comes out clean (no wet batter), it is ready. Enjoy!
More Recipes