 Balsamic Ribs
Ingredients
For the marinade:
5 lbs. pork ribs, baby back preferred
5 garlic cloves, peeled
1 tbsp. coarse sea salt
1 tsp. black pepper, fresh ground
1 tbsp. fresh rosemary
2 tbsp. Worcheshire sauce
2 tbsp. light or dark brown sugar
¼ cup balsamic vinegar
¼ cup olive or avocado oil
1 tsp. red pepper flakes
½ cup water
For the glaze:
1/2 cup balsamic vinegar
1/4 cup light or dark brown sugar
1/4 cup water
Reserved drippings from ribs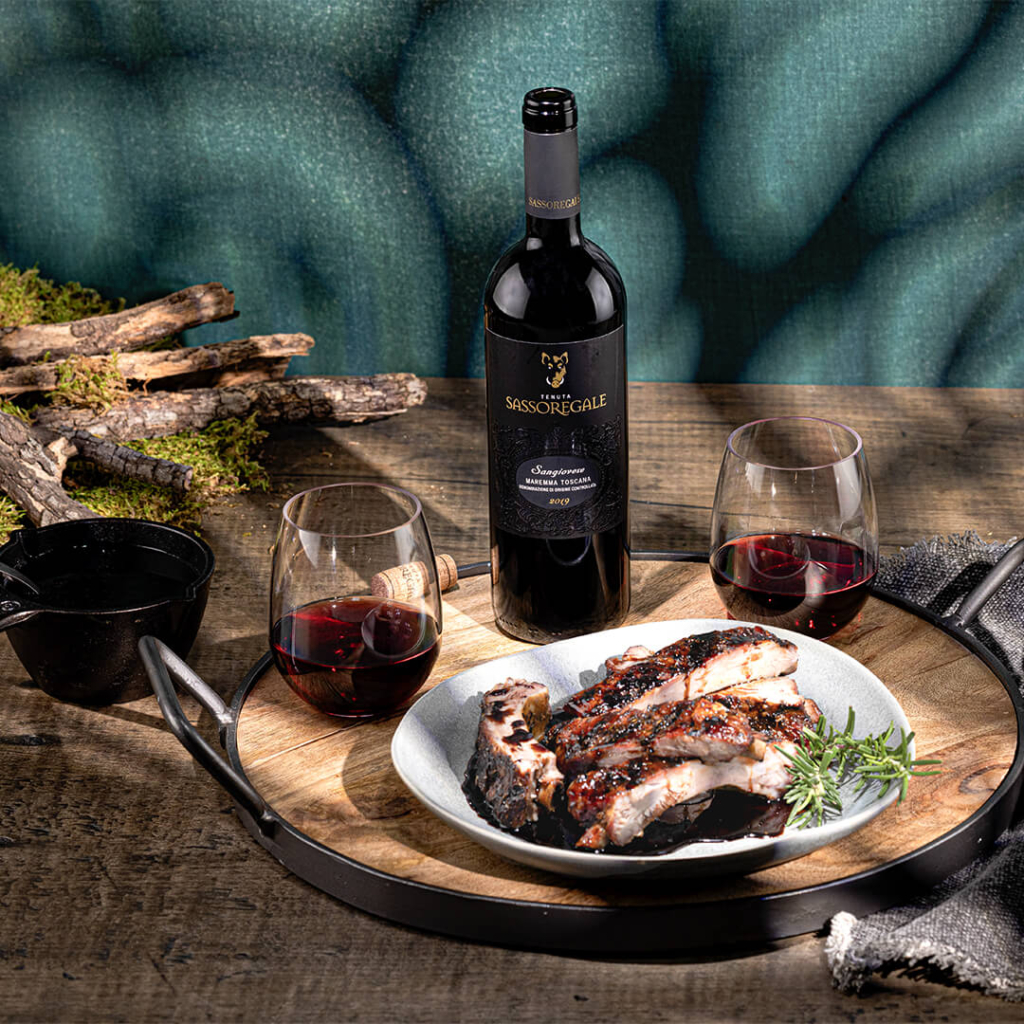 Method
In a blender or food processor, add garlic and salt. Pulse for a few seconds until a paste forms. Add remainder of marinade ingredients and blend well.
Trim excess fat from ribs and remove the thin membrane coating from the bone side. This allows better marinade penetration and produces more tender ribs. Place ribs and marinade in a zip-top bag, seal properly, and refrigerator from 4 to 24 hours.
Remove ribs from marinade and place on a cookie tray. Discard marinade. Salt and pepper ribs. Set them aside while you prepare your grill or smoker.
Place ribs on the grate, bone-side down, and centered over the drip pan. Cook them over indirect heat for about 5 hours at a temperature of 225 to 250 F. If using a smoker, use an inverted plate and a drip pan to catch the drippings. Add a little water, so the drippings don't burn.
When the grill is up to temperature, add the smoking wood of your choice and wait for the color of the smoke to turn from white to blue (the holy grail color for long smoking times).
Close the lid and cook ribs for about an hour, then flip ribs over and cook for another hour. Next, wrap the ribs in heavy-duty foil and return them to the grill, bone-side up for an hour.
Unwrap ribs and return them to the grill, saving any collected juices. Now it's time to make the glaze.
Combine vinegar, sugar, water, and drippings in a saucepan. Bring to a  simmer, stirring frequently until mixture thickens, about 5-10 minutes. Do not allow the mixture to burn. Remove from heat.
Ribs will be fall-of-the-bone tender when the temperature of the meat reaches about 185 F. Only then are the ribs ready for glaze.
Brush both sides of ribs with the glaze and cook for 10 minutes. Glaze again and cook for another 10 minutes. Watch carefully to avoid burning. Glaze ribs one last time and serve immediately. Provide plenty of napkins.
More Recipes