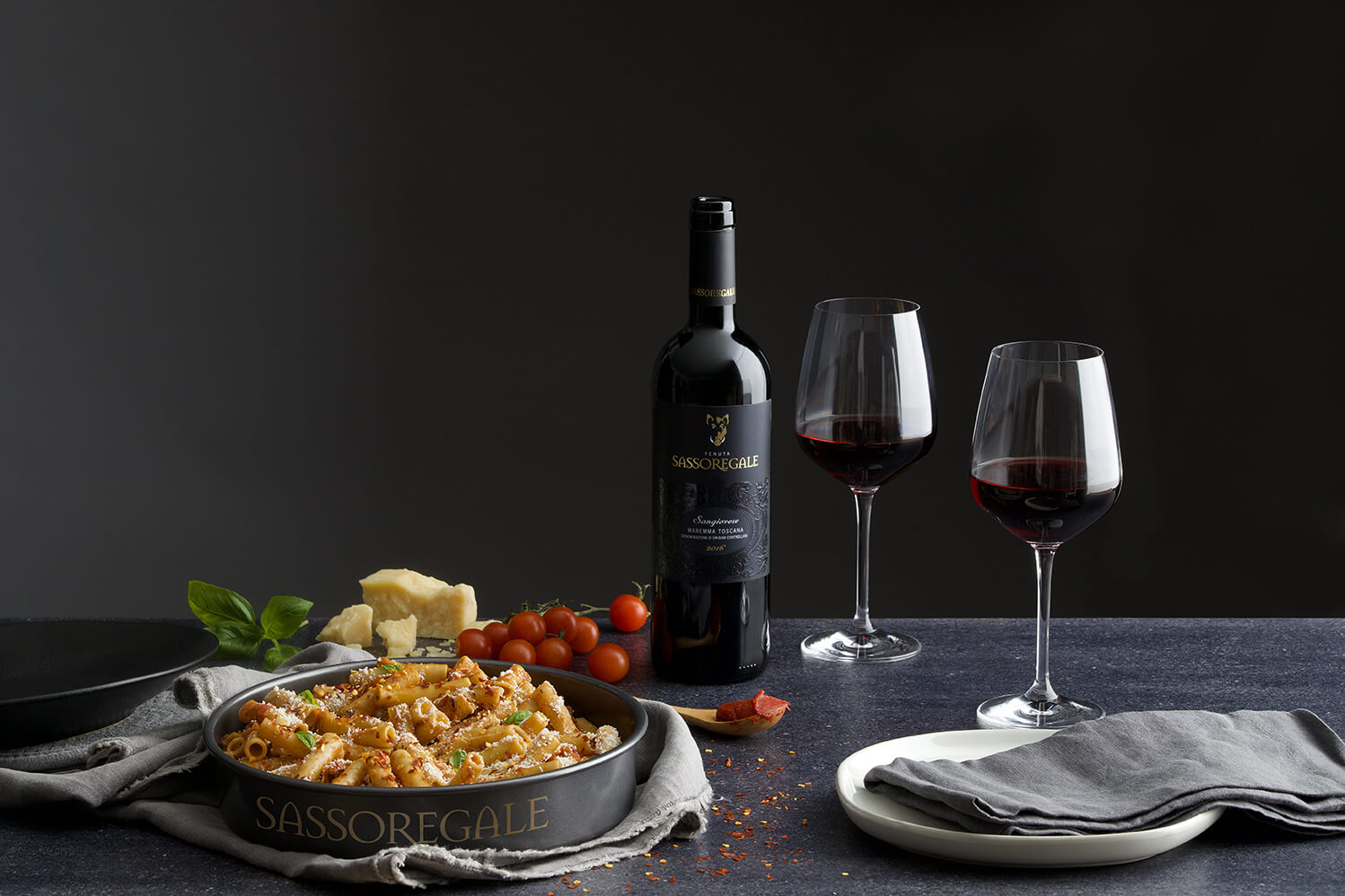 Baked Ziti
Ingredients
Serves 4
• 16 oz. box ziti pasta • 3 cups cherry tomatoes (use 14 oz. cans) • 1 tbsp. extra-virgin olive oil • 6-8 garlic cloves, minced • ½ cup chopped fresh basil, plus more for garnish • 1 tbsp. tomato paste • 3 cups water, plus more as needed • ½ cup Parmigiano-Reggiano, grated • 1 cup mozzarella cheese, shredded • Salt and pepper to taste • Pinch of red pepper flakes


Method
Bring a large pot of water to boil and cook ziti according to directions. Do not overcook.
While pasta boils, pour canned tomatoes into a mixing bowl and smash lightly, then add the olive oil, garlic, basil, and tomato paste. Drain cooked pasta and add to bowl of tomatoes, gently stirring to combine. Sprinkle in Parmigiano-Reggiano, salt, pepper, and red pepper flakes. Preheat oven to 350°F.
Grab a 10 to 12-inch deep-dish pan and pour in half of the pasta mixture. Top pasta mixture with an even layer of mozzarella, then gently add remaining pasta. Top off with Parmigiano cheese and bake for 25-30 minutes, or until cheese is melted with pasta slightly charred. Garnish with fresh basil if desired.
More Recipes