 Baked Salmon Fillets
Ingredients
Serves 4
• 3 – 4 skinless salmon fillets (6 oz. each) • 8-12 asparagus spears • 3 oz. lemon juice • 2 oz. melted butter • 1 oz. vegetable oil • 1 oz. Sassoregale Vermentino • ½ tsp. sea salt • ½ tsp. black or white pepper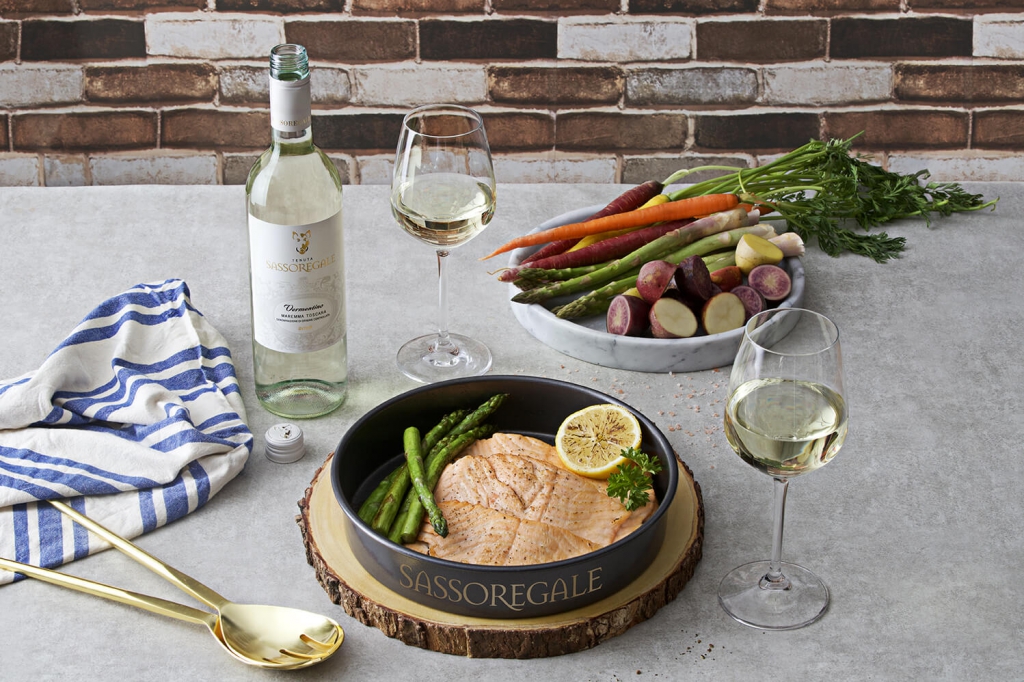 Method
Preheat oven to 400°F. Season both sides of fillets with oil, salt and pepper. In a separate bowl, combine lemon juice and butter.
Place seasoned fillets in the center of a deep-dish pan, add asparagus spears to sides. Gently pour half the lemon-butter over salmon and asparagus. Place pan in oven for 12–15 minutes, or until the salmon flesh turns opaque and flakes easily.
While salmon bakes, add Vermentino wine to remaining lemon-butter mixture. Drizzle mixture over salmon and veggies right before serving.
More Recipes