 Baked Meatballs
Ingredients
Serves 4
1 lb. ground beef 90% lean • 1 tsp. minced garlic • ¼ cup grated Parmigiano-Reggiano • ½ cup whole milk ricotta • ½ cup panko • 1 egg • ¼ cup milk • Salt and pepper to taste • Cooking spray • 2 cups marinara sauce • 2 cups shredded mozzarella cheese • 2 tbsp. chopped parsley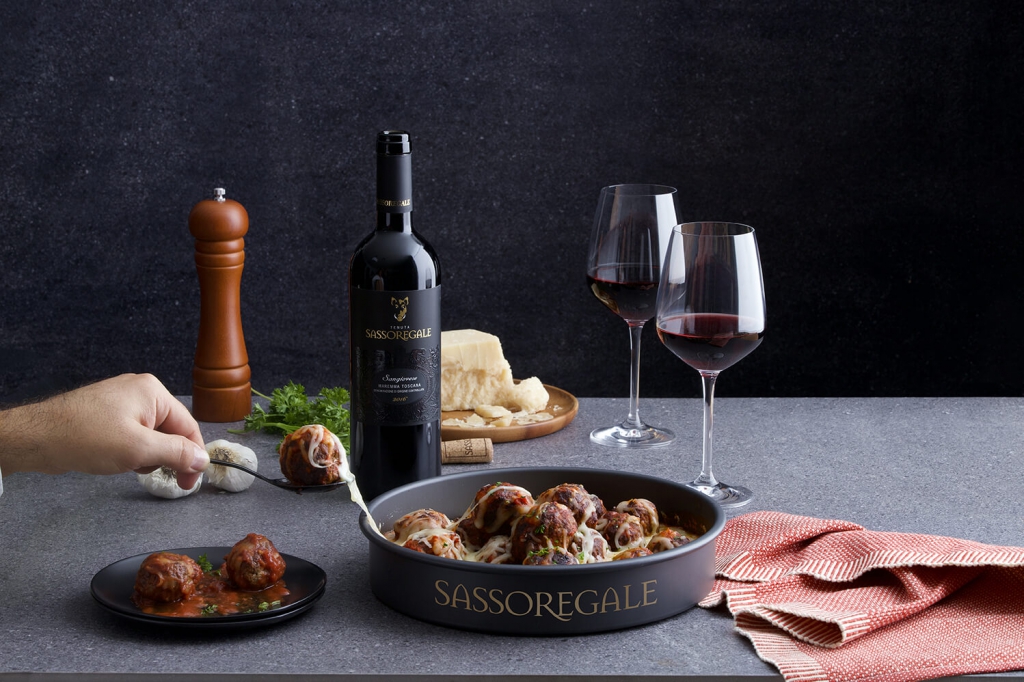 Method
Place raw meat in a bowl and add garlic, Parmigiano-Reggiano, ricotta, panko, egg, salt, pepper, and milk — mix thoroughly. Form into individual balls, 1½ – 2 inches in size.
Preheat oven to 350°F and coat a 10-12-inch carbon steel pan with cooking spray. Bake meatballs in a single layer for 12-18 minutes, until completely cooked and browned.
Remove pan from oven, carefully drain any fat, then add the marinara sauce and top with mozzarella.
Return pan to oven for 10-15 minutes or until cheese is noticeably melted. Remove from oven and let cool 10 minutes.
Top with parsley and enjoy!
More Recipes