 The Region
Sassoregale is born in the rugged Maremma region in the heart of Tuscany, a land where ancient Etruscans, Roman legions, medieval kings and even the infamous Medicis shaped its many borders. It's a history as bold and full of intrigue as the wine it inspires.
The rolling hills and dense forests of our home are as proud and untamed as they have been for centuries. Tradition and culture run deep in this region. It is the bold frontier that yields the best and most authentic expressions of Italian food and wine. This is the heritage of Sassoregale.
The Vineyard
The Sassoregale estate at Civitella Paganico is in the province of Grosseto and covers 94 acres (38 hectares), of which 74 acres (30 hectares) make up our vineyards: Vigneto Centralina and Vigneto Boschetto. Most of our vine stock is Sangiovese, with selected rows of Vermentino, Merlot and Syrah.
Learn More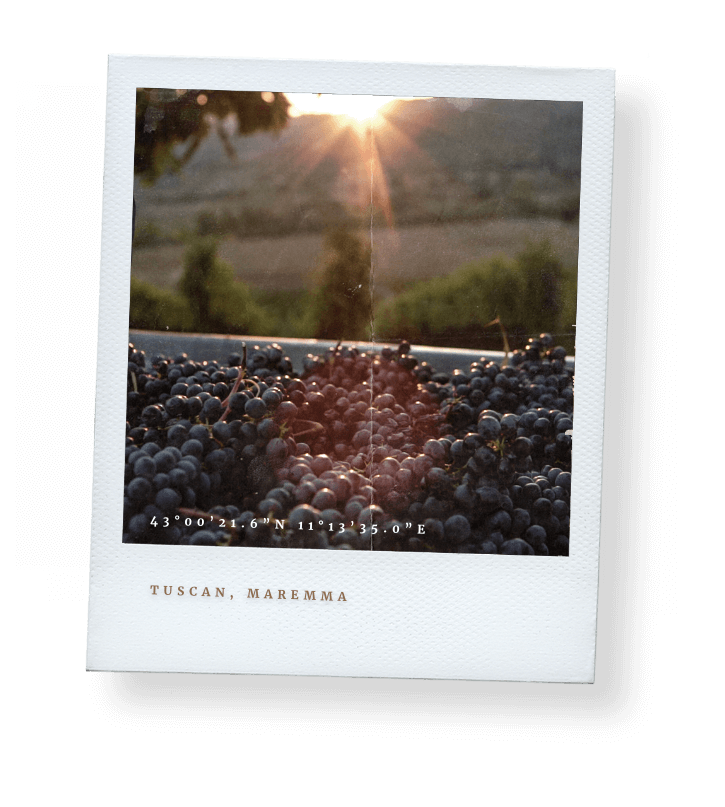 Our Wines
Wines that bring out #TheBoarWithin
Learn More Connect With Us
Follow the journey of #TheBoarWithin
This error message is only visible to WordPress admins
There has been a problem with your Instagram Feed.